COW CHIP ARTS & CRAFTS FAIR
9:00 a.m. – 5:00 p.m.
Saturday – Labor Day weekend
125+ exhibits ranging from furniture, lawn decorations,
baskets, ceramics, quilts, stained glass, and much more
Are you looking to display and sell your crafts during one of Sauk Prairie's biggest annual events? We invite you to submit your artwork to this year's Arts and Craft Fair, which will take place on Saturday at Marion Park. Registration begins at 7 a.m. on the day of the Art Fair, which then runs from 9 a.m. – 5 p.m.
The Arts and Craft Fair is managed by River Arts Inc, a non‐profit arts organization in Prairie du Sac, WI. You can learn more about our organization at www.RiverArtsInc.Org. We are excited to continue the tradition of hosting a wonderful arts and craft fair during Sauk Prairie's famous Cow Chip event!
Over the years, this light-hearted tradition continues and the entire Sauk Prairie Community welcomes you to join the fun!
Deadline for submissions is May 15, 2017. Please see enclosure for application requirements. Feel free to contact us if you have any additional questions or concerns at 608.643.5215.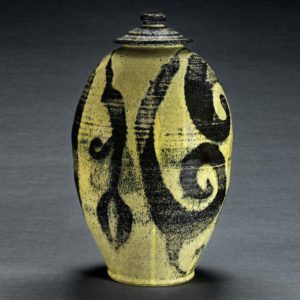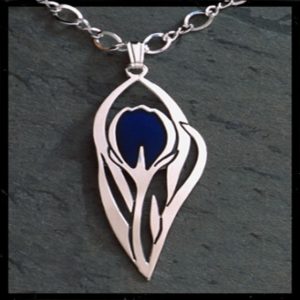 Vase by Susan Koehler, Necklace by James Thibault
Participation:
Artists and craftsmen in any media may apply. EACH PIECE OF WORK MUST BE OF ORIGINAL DESIGN AND EXECUTION BY THE EXHIBITING ARTIST.
Applicants will be juried in April by media category in order to promote ORIGINALITY and VARIETY.
JURY DECISION IS BASED SOLELY UPON PHOTOS SUBMITTED. The Jury Committee reserves the right to accept or reject any entry or exhibit, or part of any entry or exhibit at any time.
Deadline:
Application due by May 15, 2017. All fees must be paid by that date.
Notification of acceptance or rejection will be mailed after June 1, 2017. A refund check will accompany those entries rejected.
Exhibitions:
Each participant will be responsible for preparing, exhibiting and removing own work. A display area of 15 x 15 feet will be provided. Spaces will be pre-assigned based on postmark date of application.
Every attempt will be made to honor special requests.
NOTE: Registration AND setup will begin at 7 a.m. on the Saturday ONLY. NO EARLY SETUP PRIOR TO SATURDAY.

The Art and Craft Fair is open from 9 a.m. – 5 p.m. on Saturday.
NO PETS ALLOWED IN PARK
Fees:
A check for $110.00 (including $10 non-refundable jury fee) must accompany applications for each space and pay by May 15, 2017. Once accepted into the art fair, registration fees will not be refunded, even due to inclement weather. (This is an outdoor event).
Application:
Mail $110.00 per space fee, completed application form, and four representative photos (NO SLIDES) of work to:
PHOTOGRAPHS BECOME THE PROPERTY OF THE COMMITTEE. THE ARTS & CRAFTS COMMITTEE AND ITS SPONSORING ORGANIZATION WILL NOT BE LIABLE FOR THE LOSS OR DAMAGE OF EXHIBITED ITEMS OR DISPLAY MATERIALS.
Download and print a Fine Arts & Crafts application.
Fill out the form and mail it to:
River Arts, Inc.
P.O. Box 125
Prairie du Sac, WI 53578
or email us the info.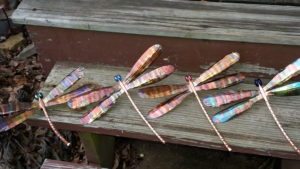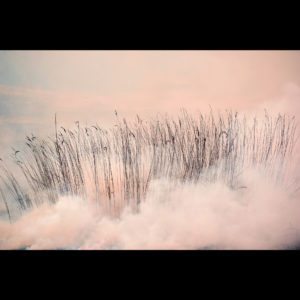 Dragonfly garden sculptures by Art Lowensten, photography by Tania Richley