Tickets $2 (blue) and $1 (orange)
---
Bounce Houses
There are 3 bounce house options, shown below.
Wristbands will be $6 for one day and $9 for two day jumps
Ages 2 and under jump free.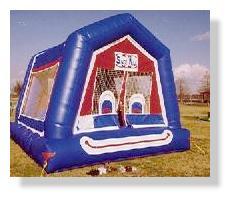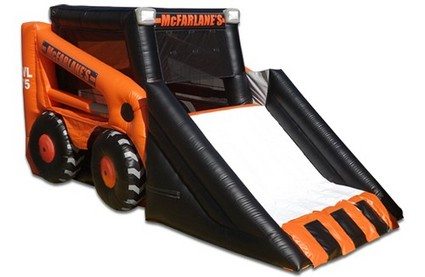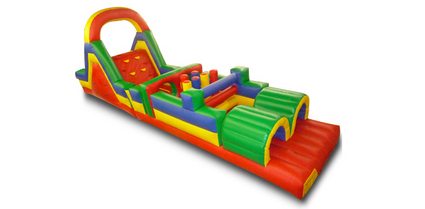 Pool Bowling
1 (blue ticket) or 2 (orange tickets) to play.
6 lanes with 10 holes.
You roll the 7 Pool balls up and the first to get all of them in the holes calls STRIKE! This game can play with 2 players as well but will push to having at least 3 to start a game.
Smaller prizes for fewer players.
No practices allow, game will start with the ring of the cow bell!!
Organized by Cow Chip

Cowlick Sucker Game
1 (orange ticket) to play.
100 dumb dumbs, on one of the dumb dumb suckers is a blue colored tip which is the Grand Prize!
Red color tip is 2nd prize
Pink color tip is 3rd prize.
If tip is not colored you get to keep the sucker!


Bumper Truck
1 (orange) ticket per play
Win a variety of prizes! Wherever the truck stops, you will win that prize!


Fishing Pond
1 (orange) ticket to play: Win a prize every time you play!
These three games organized by the Merrimac Home & School Club


Soda Bottle Ring Toss
Cold water and soda is available for purchase as well at this game.
organized by the Boy Scouts


Dunk Tank (Saturday only)
1 (blue) ticket to play, receive 3 throws per play
The Sauk Prairie Summer Recreation Dunk Tank is sponsored by the baseball and softball teams this year. Come join the fun!

If you are interested in being a dunkee, please see the dunk tank page


Hole-N-One Putt Putt
1 (orange) ticket
Sink one of two golf balls to win a prize.


Petting Zoo
Available Saturday only from 9AM - 5PM


Bean Bag Toss Game
(Free game at any time!)
Cow face and rear to toss the bean bag into.
Small toss game is also available for smaller children.


Coloring & Project Station
Coloring, play-doh, and projects for kids.
Rest area availble for waiting parents.